Our inaugural tournament was a huge success after not really knowing what to expect. Held at Hillcrest Country Club in Kansas City on August 24th, 2013, the event raised over $25,000 for the Peter L. Clevinger Foundation. Money was raised through 160 golfer entries, corporate sponsorships, raffle, and a silent auction. One of the staples of the tournament, 'Pete's Kick', where a golfer kicks a soccer ball to extend the distance of their original drive, was a player favorite. Curt Marshand, Brian Kane, Chris Mabry and Ryne Fisher came out on top as the first For Pete's Sake Golf Tournament Champions. The Mallard Duck Painting (Last Place award) went to Eric Raplinger, Jason Durbin, Sean Lewis, and Andrew Domian.
On behalf of the entire Clevinger family, we offer our heartfelt thanks for your love and support of Pete!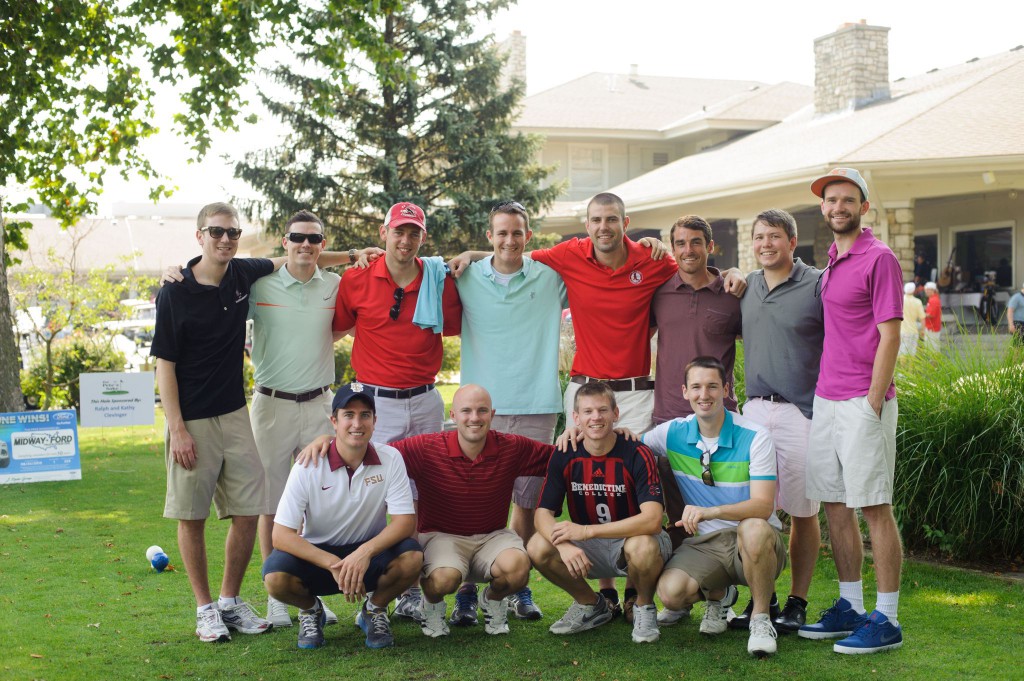 Click to view more photos!